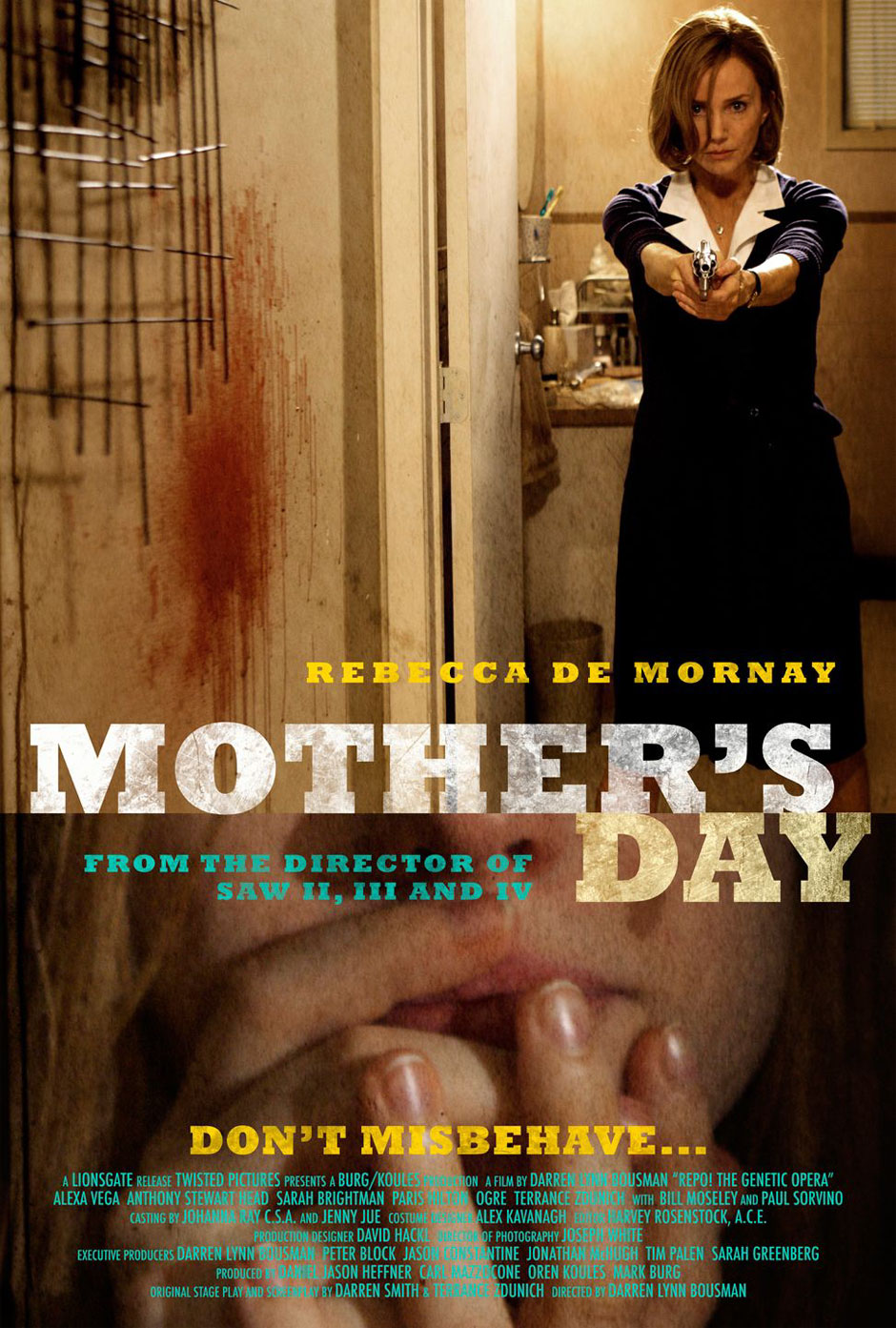 Mother's Day

is a drama/thriller/horror movie by Darren Lynn Bousman. It is a remake of Charles Kaufman's Mother's Day.


Crew:

Director:

Darren Lynn Bousman

Writer: Scot Milam

Stars:

Rebecca De Mornay, Jaime King and Shawn Ashmore

Plot:

The sadistic members of a villainous family return to their childhood home to terrorize the new home owners and their guests.




Review:

Mother's Day isn't a horror film to begin with. Rather it was a psycho/thriller movie which terrorizes its viewers with its bumpy twists that will probably make its viewers leave hanging and surprised. It was a typical hostage taking scenario wherein the villains torture its victims unless they give you the money, but it is pretty different from any other hostage taking you've seen. It takes advantage of the element betrayal in order for the viewers to really earn a thrilling ride, and gradually enjoying the movie while watching. Besides its horrible display its terror, the script and the acting were pretty good too. Any viewers watching it could easily fit in the protagonists as well as the antagonists' shoes. Averagely, Mother's Day is a great movie that thriller/crime enthusiasts should watch.